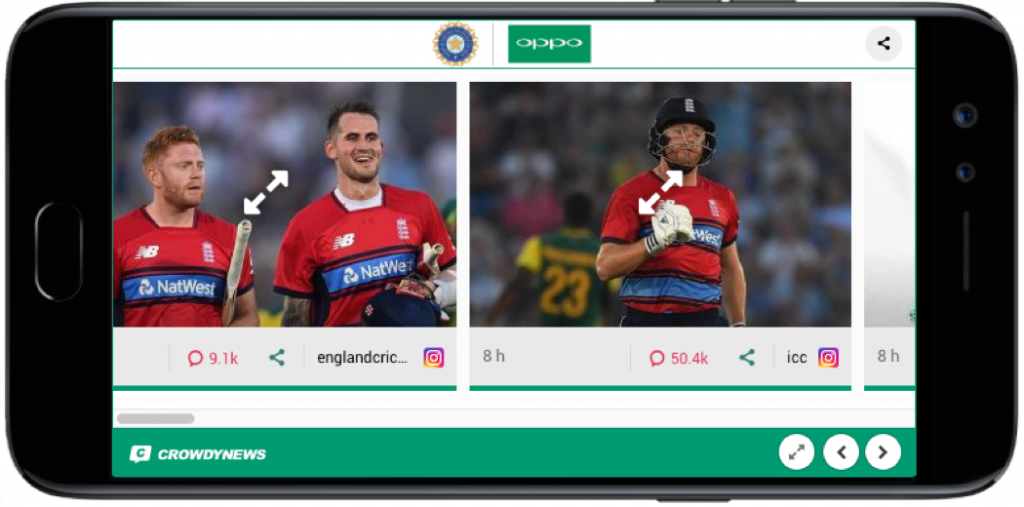 The Champions Trophy is to Cricket as the Confederations Cup is to football. Pakistan won the eighth International Cricket Council (ICC) Champions Tournament on 18 June, 2017. Competing for the trophy were the eight top-ranked One Day International (ODI) teams in the world including England, Australia, India, South Africa, New Zealand, Sri Lanka, Bangladesh, and Pakistan. Similar to the Confederations Cup, England (like Russia) automatically qualified for the tournament as the host country.
Knowing that coverage of the Champions Tournament would be intense, OPPO Mobiles, an official sponsor of ICC and Team India, promoted their newly launched mobile device in conjunction with the ICC campaign and Firstpost. Using the hashtag #CT17SelfieExpert, Firstpost created a branding opportunity for OPPO Mobile where cricket fans captured images and selfies enjoying the Champions tournament.
"We, at Firstpost, are always on the prowl for innovative initiatives which enable elegant solutions for our advertisers. This year for the Cricket Champion's Trophy 2017, we brought Crowdynews on board partnering with OPPO Mobiles. Crowdynews was the perfect ingredient for a Champion's Trophy promotion, boosting user engagement and time spent on the page," stated Azim Lalani, Business Head at Firstpost.
To read more about how Firstpost used social media content to drive the OPPO Mobiles branding opportunity, click to register and download the Firstpost case study.