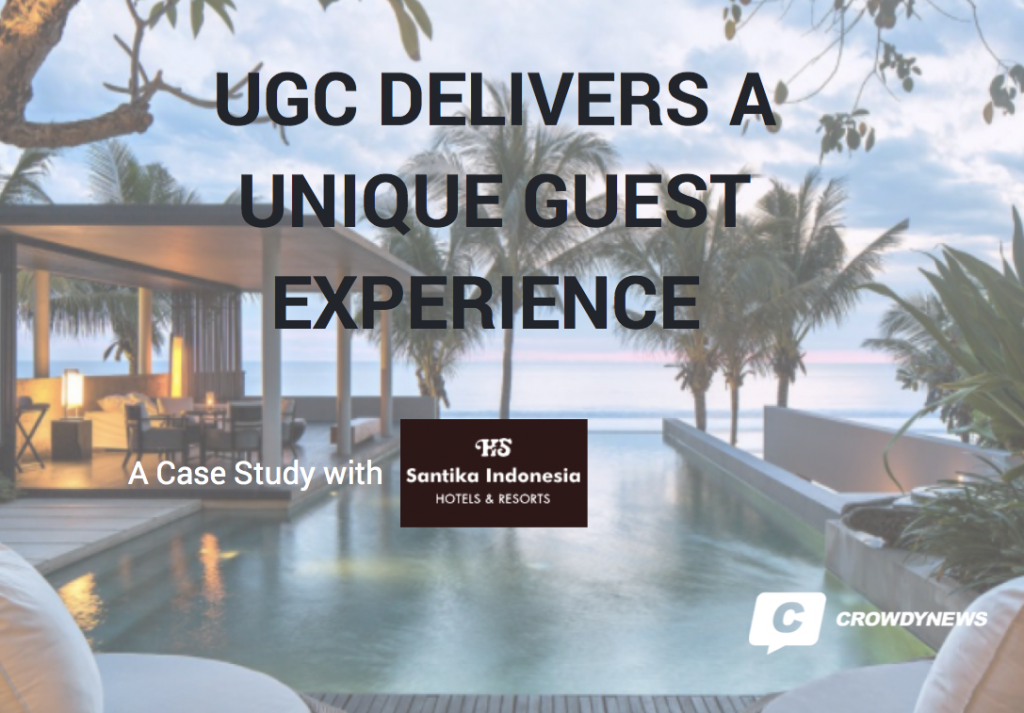 Guest Experience Captured using Social Media
Based on recent research from Crowdynews, travelers are more likely to post about travel (hotels, restaurants, events) while they are experiencing their trip versus after they have returned home.
Santika Indonesia Hotels and Resorts, one of the largest hospitality company throughout Indonesia, curates social media content created by their guests (User-generated Content or UGC) using Crowdynews:
To deliver additional content to would-be travelers about destinations (where to go and where to eat) based on what's trending in social media about specific locations,
As a communication channel among guests letting them view the "social buzz" for a property's unique page,
Based on a property's hashtag. Santika Group curates user-generated content for all of their properties allowing guests to share what they love most about their experiences, and
To monitor competitors – what the guests of other hotels like and don't like about their accommodations.
Guest Experience Amplified using Social Media
"As one of the leading group hotel operators in Indonesia, measuring how guests engage with our hotel brands via social media is utmost important to us. Thanks to Crowdynews, we can deliver rich and unique content for either destination-specific, brand-specific, or customized user-generated content to our website visitors and be transparent at the same time. We also use Crowdynews to monitor our competitor's reputation in social media," according to Agustino Fernando, General Manager of E-Commerce and Revenue Management.
To read more about how Santika Indonesia uses social media content to enhance their guest's experience, click to register and download the Santika Indonesia Use Case.