In the coming days, global elections will take place as regions and countries around the world will take to the voting booth and choose the next generation of leaders. And, as seen during the US Presidential Election in 2016, for nearly any global election, candidates' campaigning and supporters' debating takes place not only through traditional channels, but increasingly on social media networks.
Publishers looking to capture the social buzz and relay it to their readers would be hard pressed to sift through all the content being created each day. However, an automated, AI-driven user-generated content curation engine can help editors find, filter, and publish the best, safest, most relevant UGC related to their region's elections. A few of these examples are outlined below.
India is nearing the end of its legislative election period for seven states, which ran from February to early March. Following in July, India will hold Presidential & Vice Presidential elections. Language identification and filtering becomes important when curating social content for a wide-spread election. Depending on the audience, the stream may support a mix of languages or be filtered down to one.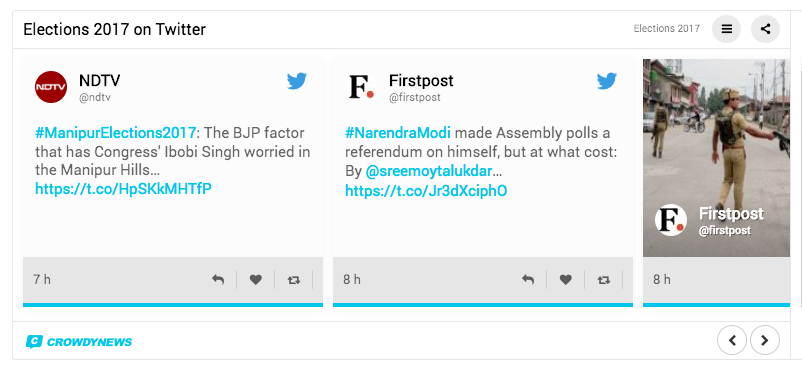 On Wednesday 15 March, the Dutch head to the polls to elect their 150 members of the House of Representatives. As with the 2016 US Presidential Election, candidates in the Dutch election are also taking to Twitter to spar with rivals and curry favor with voters. PVV candidate Geert Wilders has more than 700,000 followers on Twitter, and like US President Donald Trump, uses the social network to connect directly with constituents, and bypass the media.
Continuing in a global elections season, at the end of March, a 1,200-member Hong Kong Election Committee votes for the Chief Executive, which is the highest office in Hong Kong. This will conclude a 6-month process of campaigning, which can be seen via social media as well.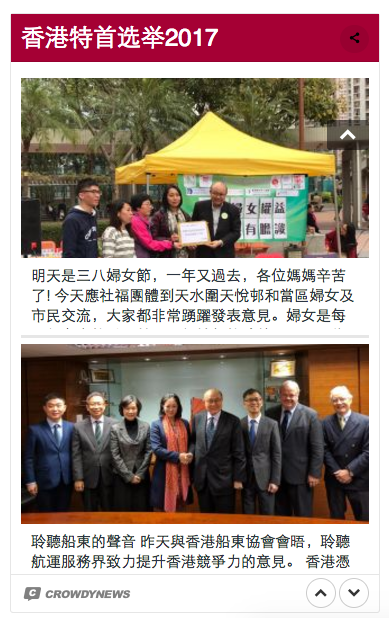 Would you like to provide curated UGC on your site for an upcoming election in your town, region, or country? Contact us to get started.