It's hard to imagine that a major snowstorm is brewing given the view currently outside my office window. However, news outlets assure me that Storm Stella is on her way.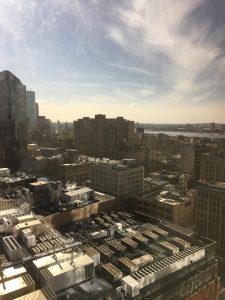 Current headlines read "Winter's Worst Snowstorm Imminent: 18"+ of Snow Possible, Warnings Issued for Paralyzing Blizzard," "Nor'easter to shut down travel, unleash blizzard conditions in at least 8 states," and "Major Late-Winter Storm to Pummel Northeast with Heavy Snow, High Wind."
In addition to major outlets providing news and information about the impending blizzard, Storm Stella already has her own hashtag on Twitter: #StellaBlizzard. Being a New Englander, the following post says it all: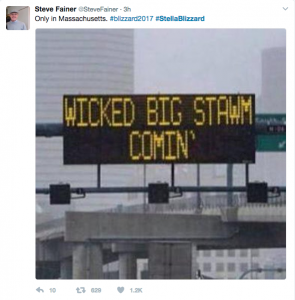 In addition, she has a Facebook page: @winterstormstella2017, and 411 posts on Instagram using the hashtag #stormstella.
As news breaks about the biggest storm this winter, why not combine content from various social media channels into a single social media stream. The following stream depicts trending snow news.
The social stream can combine news and information from trusted sources such as local news stations as well as national forecasters. In addition, you can include relevant, safe, and real-time user-generated content. Seeing first-hand how people are coping (or, enjoying the day-off from school) during the blizzard provides a comprehensive perspective of this winter season's biggest weather event.
Please contact Crowdynews to include a weather-related social media stream on your website.
To track Storm Stella via social media as it unfolds, we've created a full-page social media stream. The following stream captures geo-specific content from New York City, Hartford, CT, and Boston. And from the Crowdynews team, please stay safe during Storm Stella.