The work week is winding down; the streets, shops, and cafes are eerily quiet; and friends & colleagues are saying, "See you next year!" As the year-end holidays commence, more than 103 million people in the US will travel to celebrate with family and friends. Trees will be trimmed, candles will be lit, champagne will be uncorked, food will be prepared – and a good portion of that activity will be Instagrammed, YouTubed, tweeted, and Facebooked.
An automated, curated social stream can help you capture all of that end-of-year cheer from social media and share it with your readers, right on your site.
Perhaps your foodie fans on your recipe site would like to see the culinary successes of likeminded readers – a curated social stream on holiday recipes can give them a special recipe to try during a family gathering or a link to an article on your website about what to do with leftovers, as in the example below.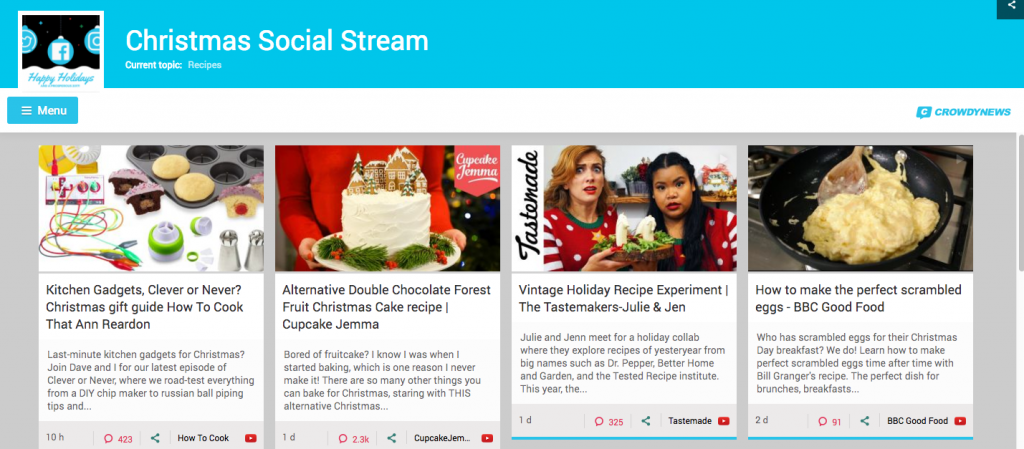 And for your travel-bound readers, give them a glimpse of the holiday decorations they may encounter along the way: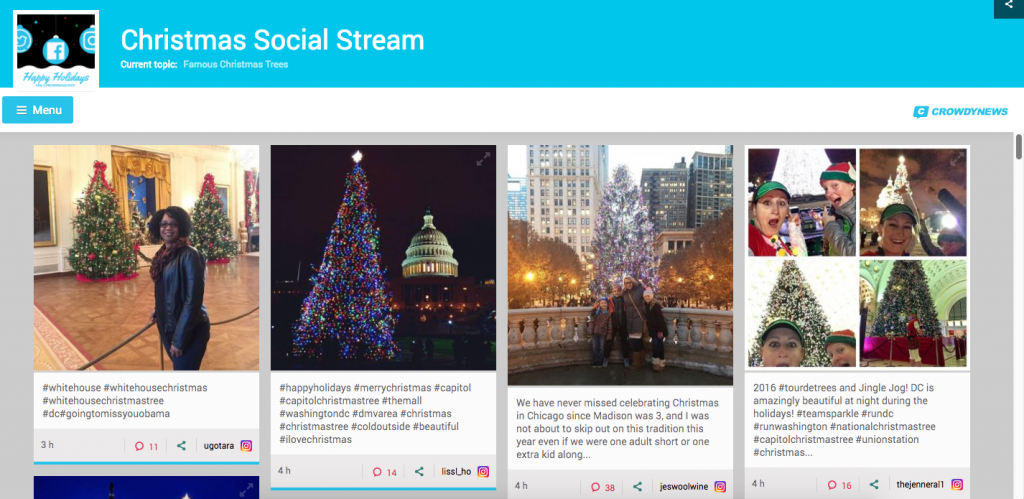 You can even satisfy your readers' guilty pleasure of following how their favorite celebrities are spending the final days of the year, by curating the social streams of actors, singers, artists, players, and personalities. Content from multiple social networks can be blended automatically into one stream to showcase the celebrities, wherever they hang out online. Posts can be sorted according to popularity or recency.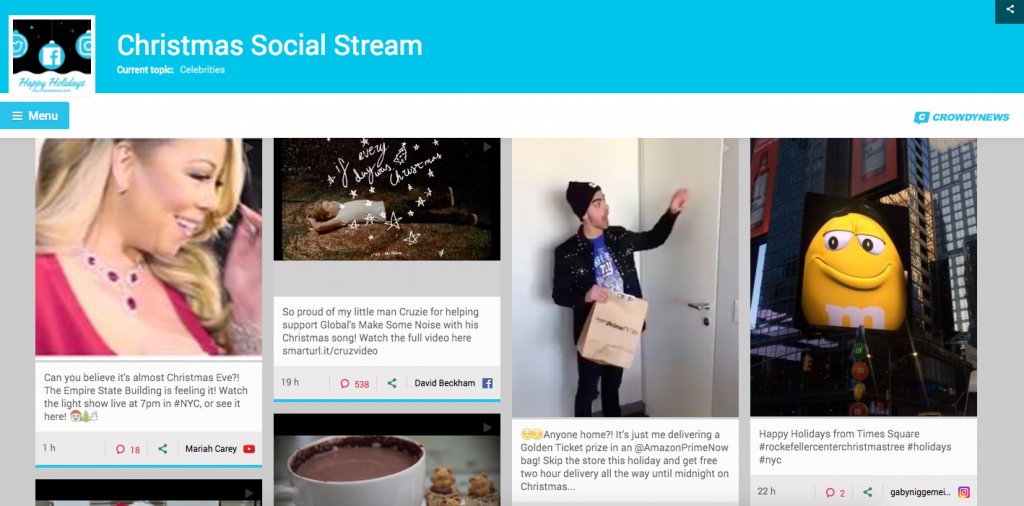 The possibilities are virtually endless, and provide more reasons for readers to engage with your site. And engagement leads to site loyalty and conversion. Start 2017 off on the right foot and let Crowdynews help you deliver the social-rich experiences your readers demand. Contact us to learn more.
Whatever holiday you celebrate in December (or even if you don't), Crowdynews sends you warm wishes as 2016 winds to an end and wish you hope & prosperity in 2017.