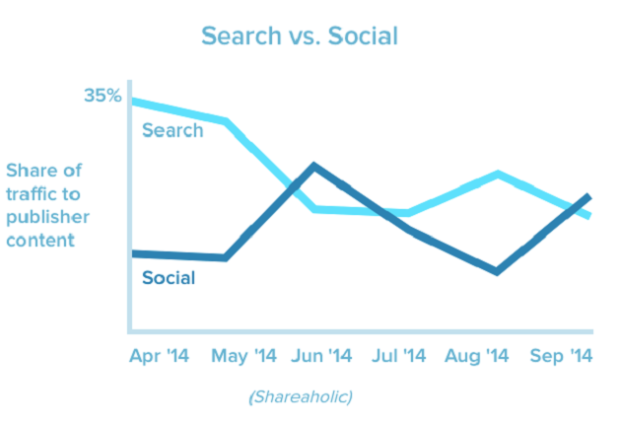 Where do you read your news? And are you sharing the news you read on social? How often do you still use search while consuming your news of the day?
Consumption of news is changing, that's a fact. We see news popping up on Facebook, Twitter, LinkedIn, and even on Instagram, YouTube and so on. Previously organic search made up the lion's share of all visits to web sites. All together, the top social media sites drove over 31 % of overall traffic to sites, based on data from December 2014. That's huge!
Media consumption in general changed drastically over the past few years, and especially last year. People rely less on homepages and search engines, and are more focused on getting the news where they spend most of their online time – on social.
Our recently launched Crowdynews Article Engager helps publishers and news organizations increase reader engagement and content longevity by automatically finding and posting social conversations from sites such as YouTube, Twitter, Instagram and more, that are directly related to each article's subject matter. Which will help publishers to engage their readers and to make sure that readers won't leave their sites. Win-win, right?
Crowdynews' social content curation platform enables publishers and editors all over the world to easily blend traditional news stories with social commentary, keeping readers engaged on their site(s). We're excited to help out both publisher and consumer of news to find the content they care about. Want to know how it works? Get in touch!
Image Source: http://www.forbes.com/sites/jaysondemers/2015/02/03/social-media-now-drives-31-of-all-referral-traffic/