News continues to be a staple in our daily diet. How we find and consume it continues to evolve as well. Like sweets or salty foods, we still crave our daily dose.
According to a recent report by Reuters Institute and University of Oxford, "Reuters Institute Digital News Report 2017," social media as a source of news is as important as ever. However, it is not our only way to follow local, national, and world events. "Two-thirds of social media news users in the United States also watch television news (67%) and two-thirds also visit mainstream websites or apps (66%)."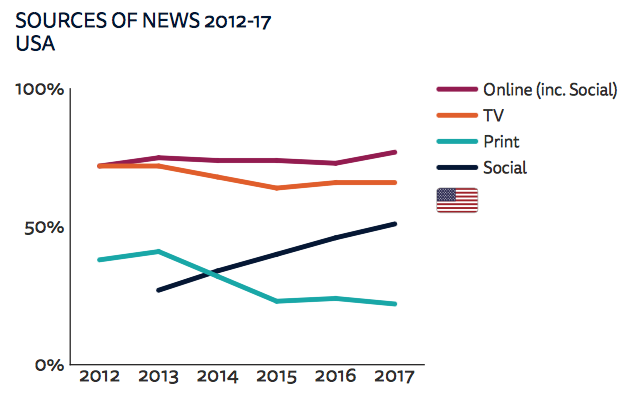 Online sources include news sites (direct and search), news aggregators (e.g., Apple News), news messaging apps (e.g., WhatsApp), and social media (e.g., Facebook).
Importance of News Aggregators
Accessing news through news aggregators has skyrocketed in recent years. Google News has experienced double-digit gains across all geographical markets. And, Apple News saw the largest growth in usage in this past year alone. Through the combination of personalized alerts and published content, many publishers state that up to a third of their mobile traffic comes from Apple News. A third news aggregator, Snapchat's Discover portal, saw significant growth as well (23% reach in the US & 10% reach in the UK) with the coveted Gen Z'ers.
While using news aggregators to expand audience reach, the report found that publishers lose brand awareness. A subset of the overall research included tracking news discovery paths by UK users followed up by a survey to determine if the respondents could remember an article's source. "Overall, we found that roughly two-thirds remembered the path through which they found the news story (Facebook, Google, etc.), but less than half could recall the name of the news brand itself when coming from search (37%) and social (47%). Respondents were more likely to remember the brand if they had a previous connection with it or used it as a main source."
Publishers as News Aggregators
So, what if news publishers provided news aggregation in addition to unique content? For example, today's New York Times features an article about the G20 summit scheduled to begin on Friday 7 July. The article is entitled "The G-20 is Gathering. How's Your Summit Knowledge." In addition to the 10 multiple choice questions, the New York Times could feature a social media stream highlighting commentary in anticipation of the meeting. Posts to be included in the social stream could be filtered through any number of techniques, such as the hashtag #G20, whitelisted world leaders attending the summit, and/or NYT's posts with links to related articles (re-circulation strategy).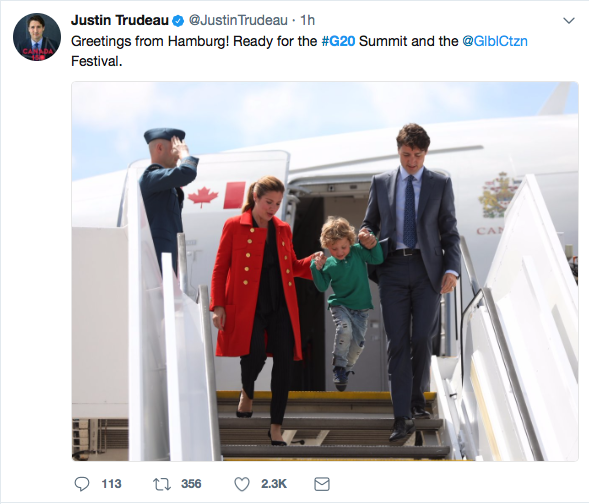 Employing a social media stream helps publisher's content reach its full potential by creating more credible, more encompassing, and more valuable connections between original content and content consumers. Publishers can use social media to tell "the whole story" by augmenting their own content with photos, videos, eyewitness reports, and opinions shared through social media, driving engagement and improving conversion (e.g., paid subscriptions).
As detailed in the report, social media channels are increasingly just part of the everyday media mix we use to find and consume news, "despite the rise of aggregators, social media and search remain the most important gateways to online content, alongside traffic coming to their own websites and apps." As news organizations continue to evolve, servicing reader preferences regarding how we find and consume news stories, publishers will need to find innovative ways to drive and keep readers on their sites. Providing real-time, relevant, and safe social media content alongside original content is one strategy our customers currently employ to increase site engagement.
For more information, please visit www.crowdynews.com or follow us on Twitter @Crowdynews.